CCTV Producer Spotlight: "Right Here, Right Now" with Mara Dolan.
---
Mara Dolan is a longtime Concord Resident who has been an active participant in the political process since childhood, and has recently taken her voice to the air with "Right Here, Right Now." A talk show that invites viewers behind the headlines of state politics.
"I started this show because I wanted to provide viewers with an opportunity to become better informed about how our society works. I want guests from both the public sector, including elected officials, candidates for public office, and policy analysts, and the private sector, including leaders from business, non-profits, and NGO''s."
In the last few months Mara has become a prolific producer and regular face here at CCTV shooting at least once a week. Her show has featured guests as diverse as Independent Gubernatorial candidate Tim Cahill, and Congresswoman Nikki Tsongas, to renown New York Times Correspondent St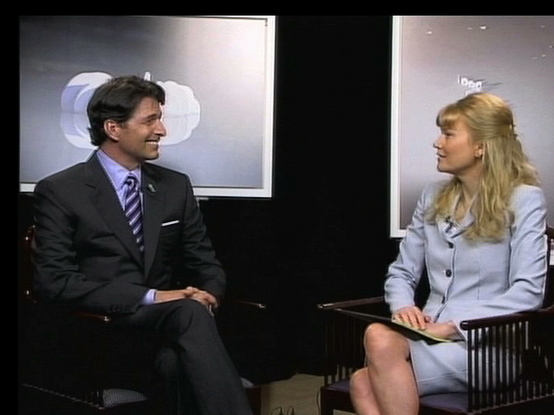 ephen Kinzer.
"The ultimate question is: what do you think? I want to know how my guests see the world and how they want to address what they see... I want to know where they''re coming from, so that we can all understand one another better, and get better at working together to solve the problems we face today."
Mara has an uncanny ability to get past the political face leaders often try to present to the media. By asking thoughtful and decisive questions, Mara creates a conversation where seasoned politico''s actually have to think beyond the talking points.
When asked about the goals of her show, Mara states "I want our viewers to come away better informed, more hopeful about our society''s ability to problem solve, and more eager to be a part of it."
New episodes of "Right Here, Right, Now" air weekly on CCTV on Sundays at 2pm and 11pm and on Wednesdays at 9pm.